AL-MANHAL Newspaper
Al-Manhal is an Arabic word meaning Stream
Al-Manhal is a bi-annual newspaper focused on higher education issues, opportunities and institutions in the US. It is complementary to the Web site dalilusa.com.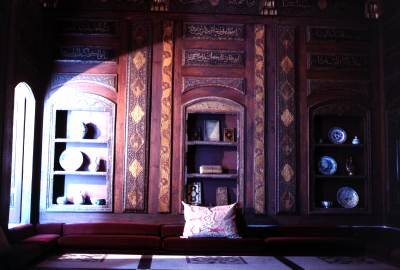 WHAT MAKES THIS NEWSPAPER SPECIAL:
Bi-Annual Publication
As a bi-annual resource, Al-Manhal delivers timely, relevant educational articles, editorials, interviews and important information to a targeted Middle Eastern/ North African readership base (June and November publication dates). Unlike other publications that rely on the same material repeatedly, al-Manhal will be continually updated.
The Authority
Al-Manhal is produced by a professional team of writers, journalists, translators, graphic designers and editors with diverse experience in the field. Produced in a newspaper format, the publication commands respect and authority, with a variety of articles in each edition.
Targeted Circulation
Its 18,000 copies are distributed to both private and public sectors through an Arabic Newspaper Distribution System. Local representatives will also approve it for entry into each country in the region.
Competitive Advertising Opportunities
An array of display and special promotion advertising programs are available, and can be integrated into your participation on dalilusa.com.
Contact us to discuss details.